In this article learn more about the Straw Hat Pirates and other main characters in one piece, with details about their stories, their skills, and other trivia from the anime that has been conquering fans for years.
1. Monkey D. Luffy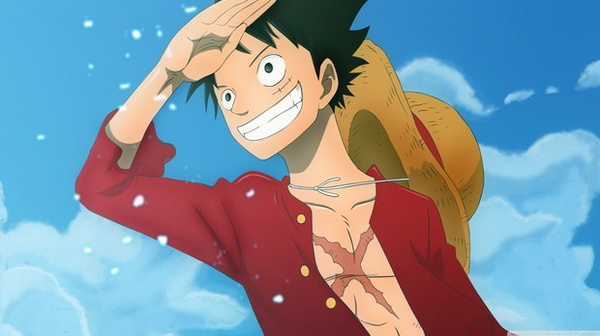 "Straw Hat Luffy", as he became known, is the protagonist of the anime, and the founder and captain of the Straw Hat Pirates crew. From a very young age, his greatest dream has been one day to find the legendary treasure of Gol D. Roger, to become the new King of the Pirates.
Over the course of his career, Luffy has become known as one of the four best fighters in his fleet, as well as having gained a worldwide reputation for being someone capable not only of causing great problems for the World Government but of challenging and defeating great pirates. With insane and reckless attitudes, he is the only pirate who has ever attacked the three most important government installations and escaped with his life.
No wonder Luffy's current reward is $1,500,000,000 . The pirate is part of the group known as the "Worst Generation", made up of 12 pirates who, for their bold actions against the World Government, have rewards in excess of $100,000,000.
Abilities
As a child, Luffy accidentally ate the Gomu Gomu no Mi fruit , which caused his body to gain rubber properties. Among its main powers are:
Superhuman strength:

Luffy is capable of breaking and shattering even steel, in addition to having already managed to push buildings and destroy ships.

Resistance:

being able to survive intense attacks, in addition to having great healing ability.

Great Speed: Improved speed, agility and reflexes.

Devil Fruit:

After years of training, Luffy became able to unite fighting skills with his rubber band powers, being able to stretch parts of his body and hit enemies from a distance.

From this power, he developed different fighting techniques.

Haki:

Luffy is one of the few known people able to use the three forms of Haki (vital energy), being able to increase his powers and abilities, predict attacks, among other resources used by him in the development of new combat and defence techniques.
2. Portgas D. Ace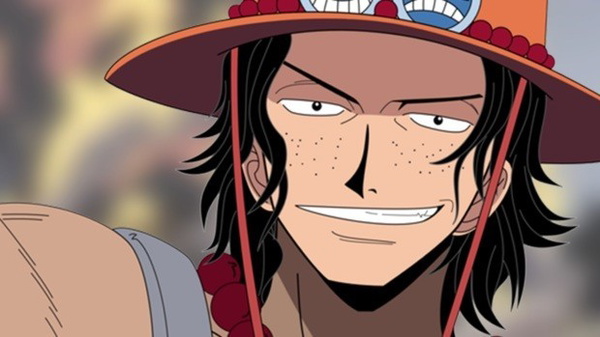 The son of the late Pirate King, Gol D. Roger, Ace was adopted by Monkey D. Garp even before he was born, at the request of his own biological father. Garp received the boy as his own grandson and raised him as a brother to Luffy and Sabo. Smarter, more polite and more "bearable" than Luffy, Ace has as one of his characteristics in common with his younger brother the recklessness of his actions as a pirate.
In addition to commanding the 2nd division of the Whitebeard Pirates, Ace is the captain of the Spade Pirates, being always well regarded and respected by both groups, and even having his abilities recognized by the likes of Yonkou Shanks and Blackbeard. He was even invited to join the Shichibukai, but he refused the proposal. His reputation as the bearer of an "out of this world" force and his actions resulted in his reward reaching 550,000,000.
Abilities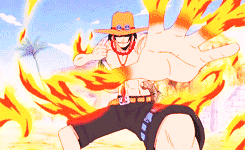 Even before consuming the Mera Mera no Mi, Ace already had a great reputation due to his superhuman strength that he acquired in his heavy training, as well as his incredible fighting skills. In addition, he excelled as a navigator, wearing a Log Pose on his left arm.
Mera Mera no Mi:

Ace ate a Logia-type Devil Fruit, which gave him the ability to become fire and control the flames in his body, which explains the nickname "Ace of the Fists of Fire".

Haoshoku Haki:

Ace demonstrated the ability to use this type of Haki while still in his infancy, after an angry outburst.

Busoshoku Haki: Upon

awakening this Haki, Ace was able to fight Vice Admiral Draw on an equal footing.
3. Monkey D. Garp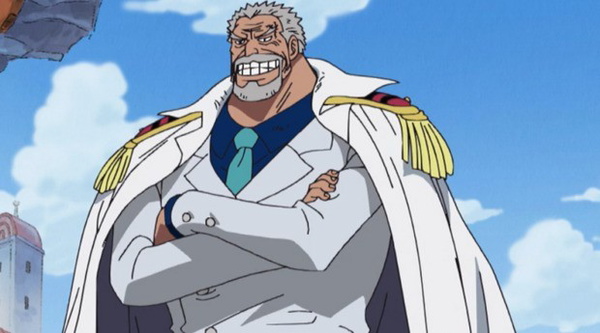 Father of Monkey D. Dragon, grandfather of Monkey D. Luffy, and the adoptive grandfather of Portgas D. Ace, Monkey D. Garp did not build the same career that his family later followed. On the contrary! Garp is a Vice-Admiral of the Navy and was one of the main opponents of none other than Gol D. Roger, King of the Pirates and the original holder of the coveted One Piece treasure.
Still, put in a position where he has to choose, Garp has already proven that his loyalty is to his family, although he doesn't agree with the path his grandchildren Luffy and Ace have taken.
Several years of experience in the Navy gave him great combat and navigation skills all over the New World. Already his great achievements, such as the victory over Don Chinjao (whose reward reached 500,000,000), made him a true hero for sailors.
Abilities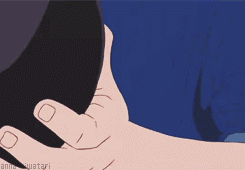 Garp is, for sure, one of the most powerful characters in the anime, having as resources a superhuman physical strength that allows him to shoot cannonballs with his bare hands, easily and faster than the cannon itself. Garp also says that during his training to face Chinjao, he crushed eight mountains with just the power of his fists.
Great

speed, strength and durability

Haoshoku Haki:

The anime has hinted more than once that Garp has mastered this type of Haki, although he has yet to be seen using it.

Kenbunshoku Haki:

Wasn't seen using this Haki either, but Koby received a doctor's recommendation to seek out Garp to train him in using this type of Haki

Busoshoku Haki:

Garp has already hurt big opponents using this Haki, who can imbue his punch
4. Shanks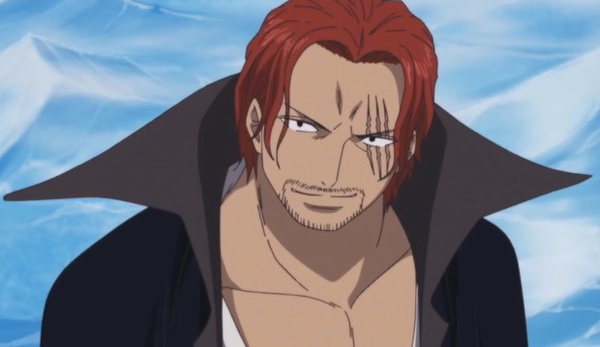 Known as Shank the Red, this pirate was Luffy's initial inspiration to pursue piracy. He began his journey as a Pirate Apprentice in the legendary crew of Roger's Pirates, the only group to conquer the Grand Line, under the leadership of Gol D. Roger, the King of Pirates and the keeper of the One Piece treasure. After Roger's death, Shanks became the Captain of his own crew, the Redhead Pirates, and is considered one of the Yonkou, the five most powerful pirate captains today.
Viewed with great respect by all of his crew and other pirates and captains, Shanks is known for his laid-back personality and his desire to enjoy travelling around the world. This carefree manner only changes when those under your leadership or helpless people are in danger.
One of his most significant sacrifices can be seen early in the anime when Shanks lost an arm to save a child Luffy from a Sea King.
Abilities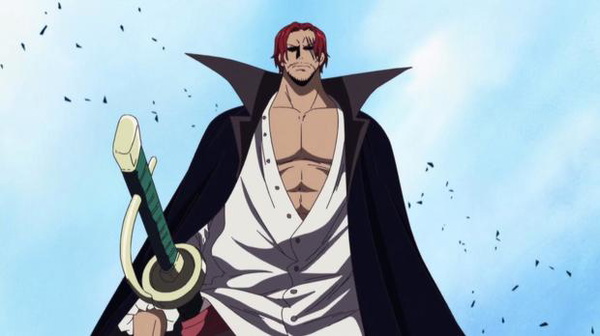 As one of the Yonkou of the New World, Shanks is one of the four strongest pirates in the world. In addition to having incredible physical strength, he demonstrates great resistance to pain.
Fencing:

Shanks is a master swordsman, even rivalling Mihawk, known as the greatest swordsman in the world

Haki:

Shanks is one of the few people on recordable to use the three forms of Haki
5. Roronoa Zoro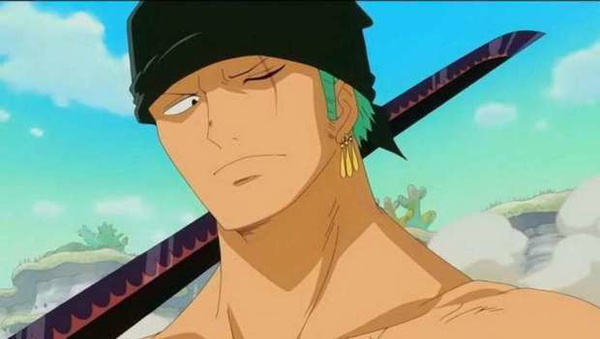 First pirate (second member if you count Luffy) to join the Straw Hat Pirates crew, Zoro accepted Luffy's invitation after the captain saved his life. Currently, he already figures as one of the four greatest warriors of the group and, like Luffy, is part of the so-called Worst Generation, formed by pirates with a reward above $100,000,000. Zoro's reward is $320,000,000 .
Extremely skilled with the three swords he always carries with him, Zoro has a dream of becoming the best swordsman in the world. The dream came when he was still a child and made a promise to a deceased friend. His serious manner (and Luffy's relaxed manner) has already made many people think he was the troop captain. However, Zoro quickly became one of the anime's most beloved characters precisely because of his clumsy humor amidst his seriousness. Another feature that always yields comic scenes is its complete lack of direction, being able to get lost even in straight paths.
After the time jump that happened in the anime, Zoro appeared with a scar on his left eye, which now remains closed. The lack of explanations about the new injury prompted theories among fans.
Abilities
Zoro has the level of his abilities equivalent to Luffy's, highlighted by his super strength, his impeccable accuracy with his swords, improved speed and agility, endurance, and the techniques he developed with his three swords.
Flying Slash Attack:

Zoro is able to attack the enemy from a distance using air pressure.

Santoryu (Three Swords Style):

Zoro already mastered Ittoryu (One Sword Style) and Nitoryu (Two Sword Style), but he also developed Santoryu, in which he fights with a sword in each hand and a third in the mouth, using the weapons to perform high-speed attacks, direct hits and compressed air projection attacks in the same technique.

Kyutoryu (Ashura form):

Zoro awakened this style of sword through his apparent contact with the Ashura entity.

With an intense spiritual focus, he gains the temporary appearance of having six arms and three heads, being able to use nine swords at the same time, tripling his swordsman potential.
6. Us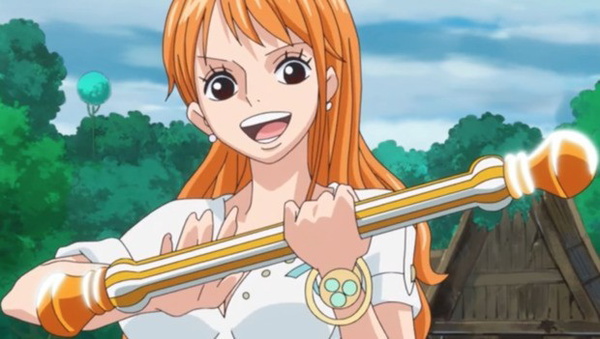 A war orphan, as a child Nami was adopted by Bell-mère, a woman in the navy. While growing up with her adoptive sister Nojiko, Nami was already demonstrating her passion for drawing maps, dreaming of one day making a map of the whole world. The pirate Arlong arrives at the village, however, and kills Bell-mère, kidnaps Nami, and forces her to make maps and steal for him.
Eight years later, still under Arlong's rule, Nami infiltrates the Straw Hats with the intention of stealing them. However, after Luffy's troop rebels and defeats Arlong, the pirate actually becomes a member of the crew, being the cartographer of the Straw Hat Pirate troop.
Her experience on the Arlong crew has made her an excellent robber as well, as well as being an exceptional navigator with the ability to understand and change the weather. She also acts as treasurer for her current crew, managing the group's money. Your reward is $66,000,000 .
Abilities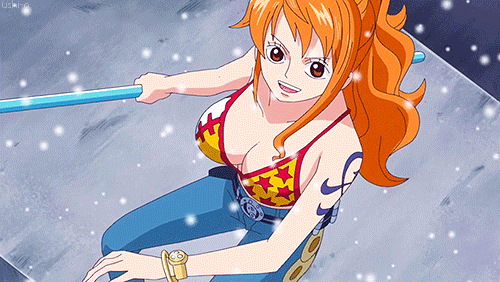 After the difficult experiences, she went through in her childhood and youth, hoping to one day be able to buy back her village from the Pirates of Arlong, Nami developed great strength and agility. He doesn't have the same fighting skills as his companions, but he is able to defend himself, whether in close combat or using a stick, with which he has already shown great skill.
Art of Weather:

Using Clima-Tact, an invention of Usopp, Nami manages to control the weather conditions around her and use it to her advantage in combat with devastating results for enemies.

Perfect Clima-Tact:

After improving Clima-Tact, Nami was able to create this new technique, with which she can even create duplicates of herself using mist.

Sorcery Clima-Tact:

After the time jump, we see that Nami has further developed her abilities with Clima-Tact, being now able to perfectly control lightning, which she can use to destroy even submarines.

Fourth Clima-Tact:

After being enhanced by Usopp and Franky, the new Clima-Tact intensified the power of the techniques for which Nami uses the artefact.
7. Usopp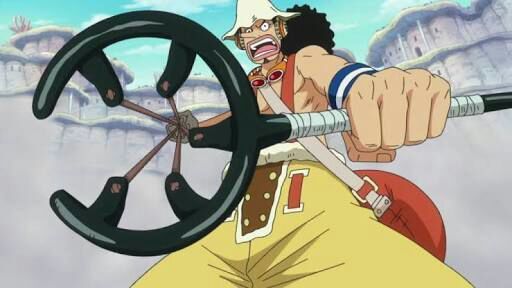 The fourth member of Luffy's crew, Usopp grew a lot during the course of the anime. And his reward has followed that development, down from $30,000,000 to $200,000,000. His actions have even earned him titles such as "God" Usopp.
His long nose and the origin of his name make the other crew members joke about him being a liar, but the habit of telling fantastic stories comes from childhood when he started to do this as a way to deal with his father's abandonment and death of your mother.
His past also made him one of the most sentimental of the crew, but also someone very insecure initially, sometimes coming into conflict with Luffy and thinking he wasn't good enough for the group. After the time jump, however, Usopp has new combat skills and much more self-confidence, taking on the role of the group's sniper.
Abilities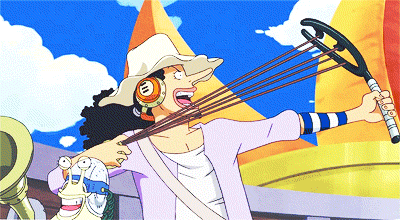 Usopp Crew Shooter has great skills with his baseball/slingshot, even at great distances. But his aim and engineering understanding are not restricted to the balladeer, is also used in the use of the ship's cannons.
His creativity and engineering knowledge have also helped him create artefacts like the Clima-Tact, which Nami uses to control weather conditions. Another of his inventions was the Kabuto weapon, a kind of slingshot with five elastic bands connected.
8. Sanji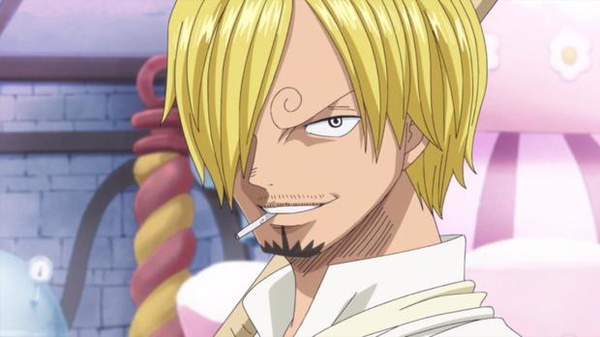 Also known as "Dark Leg" Sanji, this pirate was the fifth to join Luffy's crew. His actions as a pirate earned him the third-highest reward among the members of the Straw Hats, totalling $330,000,000. In addition to acting as the group's official cook, Sanji is also one of the four best fighters in the crew, along with Luffy, Zoro and Jinbe.
The third son of the noble Vinsmoke Family, he has already renounced his title of prince of the Germa Kingdom twice. During his childhood, he was bullied by his two brothers for serving food to people his family considered inferior. His father held him as a disgrace to the family, which caused Sanji to cut ties with them when he was only eight years old.
He is also known for his serious and calm manner, somewhat similar to that of a secret agent, which is accentuated by the suit he often wears. It has a certain rivalry with Zoro, which has already impaired their performance in battle. However, when fighting together, the pair pose an intense risk to the enemy.
Abilities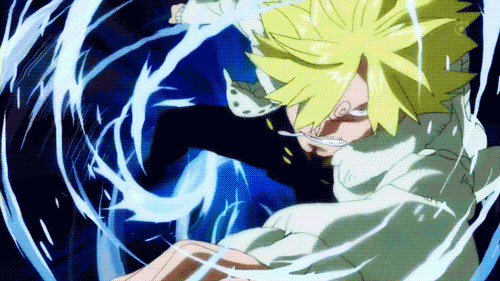 Like his brothers, Sanji went through war and combat mode training from an early age. Besides relying on his physical abilities, the pirate is an excellent strategist. Incredible physical strength and martial arts training make it capable of destroying even metal weapons. Great endurance and speed are also characteristics that he combines with his unique fighting style, which mixes capoeira, Taekwondo and savate.
Blue Walk:

Using this technique, Sanji can run underwater temporarily.

Sky Walk:

This technique allows you to jump immense heights and move at an unbelievable speed making noise boulevards in the air.

Diable Jambe:

Sanji can warm his legs to a high enough temperature for them to gain appearance and live firepower.

Kenbunshoku Haki:

From using this form of Haki, Sanji can sense the presence of other people even from great distances or using concealment techniques.

Busoshoku Haki:

Sanji is able to create a kind of invisible armor around himself.
9. Tony Tony Chopper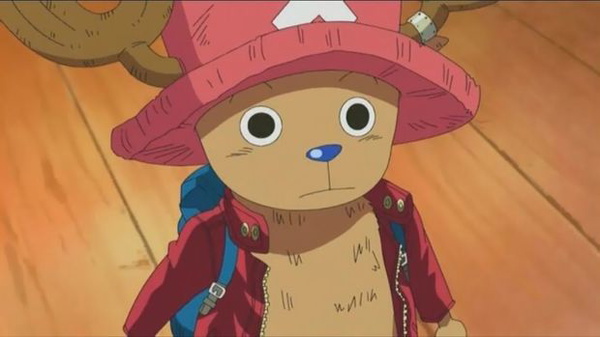 This little reindeer gained the ability to change shape and think like a human after eating the Hito Hito no Mi fruit. Being mistaken for a pet, your reward is only $100. However, Chopper is a valued member of the Straw Hat Pirates' crew, acting as the troop's medic.
Since he ate the fruit, Chopper can take up to seven different shapes, according to his needs in each situation, whether it's increasing his muscles, his fur, getting lighter to improve his speed or increasing his size to increase his strength or agility and ability to jump great distances.
Abilities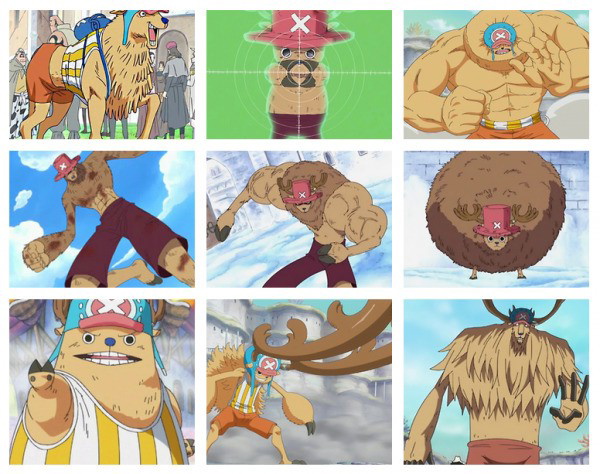 Some of the forms Chopper can take are:
Horn Point:

with the sharp growth of its horns.

Monster Point:

Chopper stands over 20 feet tall, gaining monstrous strength.

Guard Point:

Its fur grows to the point where it doesn't allow outside attacks to reach it.
10. Nico Robin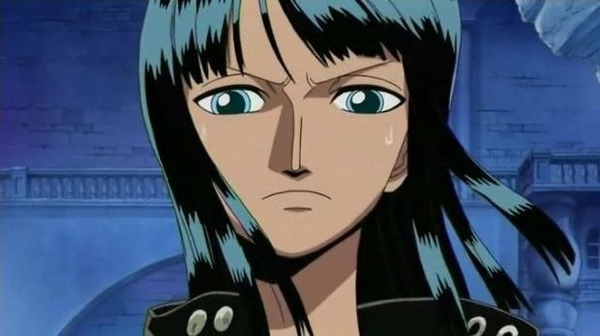 As the only survivor of the island of Ohara, Robin is the only person in the world with the ability to read Poneglyphs, something considered threatening by the World Government, which prohibits the practice. Also known as "Demon Child" and "Light of the Revolution", the pirate was introduced to the public as one of the antagonists of the Alabasta Saga but ends up becoming the seventh member of Luffy's crew.
Acting as the group's archaeologist and historian, Robin dreams of gaining the freedom to study the mysteries of the world. One of the most relaxed of the crew, she has certain maternal care with some of the members, like Chopper. But it also has a somewhat macabre side, showing interest in terrifying fate stories with horror tones. Your reward is $130,000,000 .
Over time, she created a great deal of respect and attachment for her friends and crewmates, believing that they not only saved her but revived her dream.
Abilities
A life of flight gave Robin great physical fitness. Extremely strong and agile, after two years of extensive training she even honed her skills. Having eaten the Hana Hana no Mi fruit, he has been able to use the powers of this Devil Fruit since he was eight years old. The young woman can replicate parts of her body on any surface, including her own body or on objects. Some of its attacks are:
Clutch:

Robin replicates his hands on the opponent's back, using them to attack him.

Body Fleur: Double Clutch

: creates four more arms for herself and a clone of hers.

Ojos Fleur:

replicates your eyes on an object or another person's body, so you can see at long distances.

Oreja Fleur:

replicates your ears so you can hear sensitive information.
11. Franky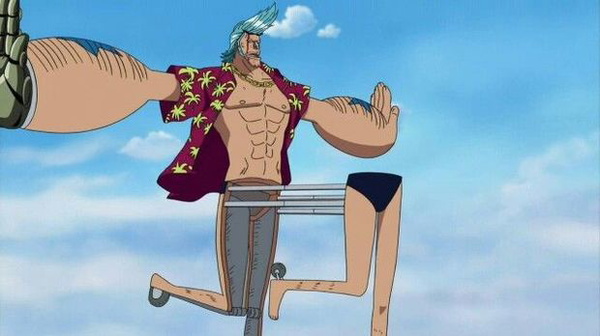 The eighth pirate to join the Straw Hats crew, this cyborg was also introduced to spectators as an antagonist during the Water 7 Arc. Leader of the Franky Family, who worked in ship dismantling, Franky had a dream of one day creating and directing a ship with which he could travel around the world.
After different circumstances made him need to join the Straw Hat Pirates, he joins the crew in the role of a carpenter. Although he is seen as an exhibitionist and eccentric, he has also proven himself to be one of the most mature of the group. He cares about his companions and does everything to protect them, in addition to defending people who are feared or persecuted for believing that no one should be judged and harmed just for being who they are.
Even though his size and manner can be a little scary, Franky is actually extremely sensitive, crying whenever he hears a story or witnesses a touching moment. Currently, your reward is $94,000,000.
Abilities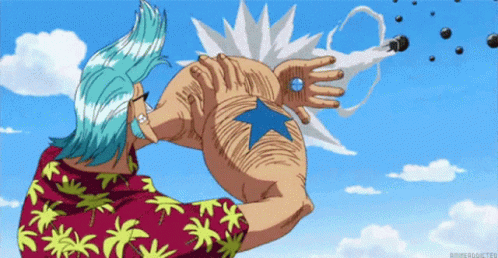 One of the strongest members of the crew, Franky became a cyborg from the modifications he made to his own body. Extremely skilled with whatever fighting item he has access to, he still has an excellent hearing in his favour that allows him to hear at great distances.
12. Brook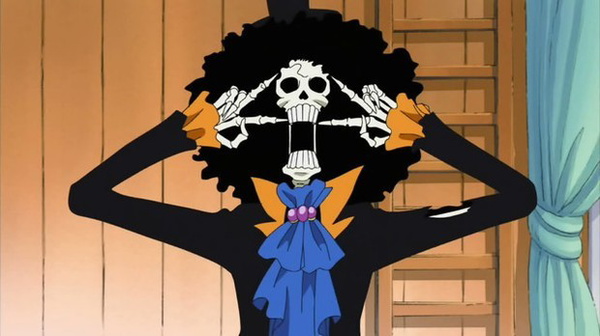 While still alive, Brook ate the Yomi Yomi no Mi fruit, which made him pseudo-immortal. The Straw Hats even saw him for the first time on a ghost ship, and they knew him as a skeleton. The ninth member of the crew, he is one of the two swordsmen in the group (with the other being Zoro) and still plays the role of troop musician. Your $83,000,000 reward.
With an eccentric and comical personality, Brook surprises by showing himself as a fair and sensitive person, who is moved by simple moments. Decades before being found by the Straw Hats, Brook was the vice-captain of the Rumbar Pirates, and he suffered greatly as his crew was annihilated by disease and enemies. But the powers of the fruit he ate gave him a second life as a skeleton. Even years later, he keeps his dream of one day rediscovering the Laboon whale calf, former mascot of his first crew.
Abilities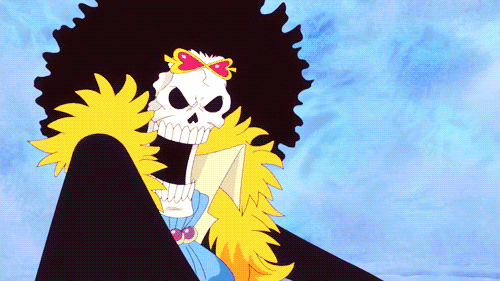 His music skills go beyond what could be expected. In addition to knowing how to play any instrument, Brook can use his art to influence the people around him, being able to make his opponents fall asleep, for example.
The pirate is still a valued member of the crew for his talents as a fencer and for the skills his new skeletal body gives him, such as jumping extraordinarily high and running over water. In addition, during the anime, Brook learns to use one more of the resources that the fruit provided him, and manages to leave his skeleton behind and move just like a disembodied soul.
13. Jimbei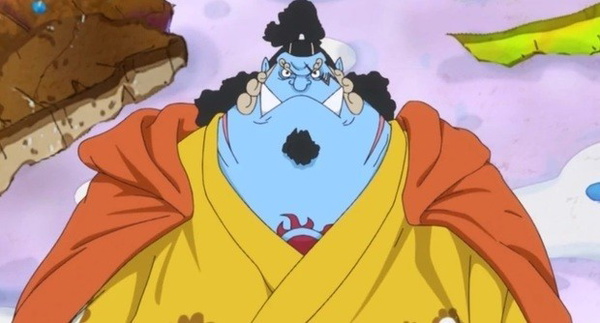 Jimbei – or Jinbe – is the Straw Hat Pirates' helmsman and the tenth member of the crew. Also known as "Knight of the Sea", he is a Fishman of the whale shark species. Before and during the war, Jimbei ends up befriending Luffy. Two years later, he teams up with Luffy's crew in order to prevent the New Fishman Pirates' plan to stage a coup d'état against the Ryugu Kingdom.
In fact, Jimbei's dream is to fulfil his former captain Fisher Tiger's desire to achieve peaceful and equal coexistence between fishmen and humans. After some time, he ends up officially joining Luffy's group. Your reward is an incredible $438,000,000.
Abilities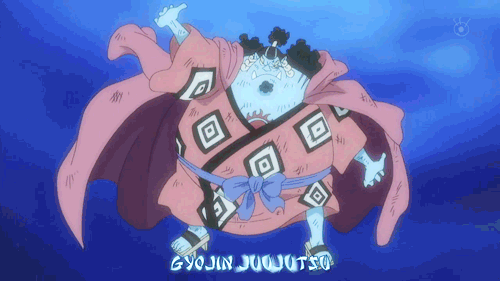 A great tolerance for pain, incredible strength and intense speed are among Jimbei's abilities, although she admits to being much stronger at sea than in combat on land. In addition, the pirate is a master of the so-called Fishman Karate, being able to even hit enemies at long distances, with the effects of his blows being carried away by the particles of water in the air.
Fishman Karate also allows you to control the water, whether around you or the water inside other people's bodies. His communication with other sea creatures is still a feature he uses in battle, having already summoned a large school of whale sharks.
14. Sakazuki, o Akainu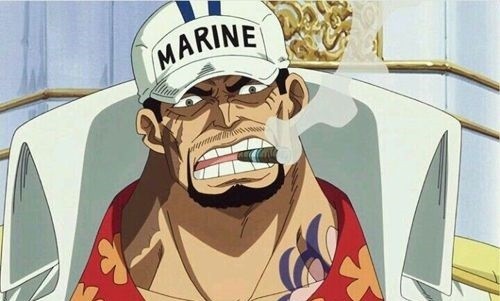 Current admiral of the Navy fleet, Akainu follows the principles of Absolute Justice, according to which the criminal must receive a punishment equal to his crime. His extremism even led Admiral Aokjii, his naval counterpart, to oppose his promotion. He was one of the main antagonists of the iconic Battle of Marineford arc and has since become one of the main antagonists of the anime.
Akainu has even killed sailors for disobeying him, and he showed no respect for Monkey D. Garp, considered a hero in the Navy, only because he knew that Garp was from the same family as Dragon, Luffy and Ace. He doesn't even trust the Shichibukai pirates who work for the government.
Abilities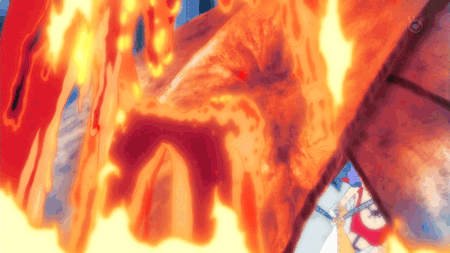 Like the other vice admirals, Akainu has Haki. In addition, he consumed a Logia-class Devil Fruit, which allows its holder to transform into a certain element of nature.
Magu Magu no Mi:

After consuming this fruit, Akainu gained the ability to transform into magma as well as produce the element.

Dai Funka:

Main technique that Akainu developed with the powers that the Devil Fruit has given him, in which he turns his arm into magma and, by projecting his fist forward, the attack spreads into several meteors.

Gentle:

With this attack, he transforms his body into a kind of extremely powerful magma claw.
15. Charlotte Linlin, a Big Mom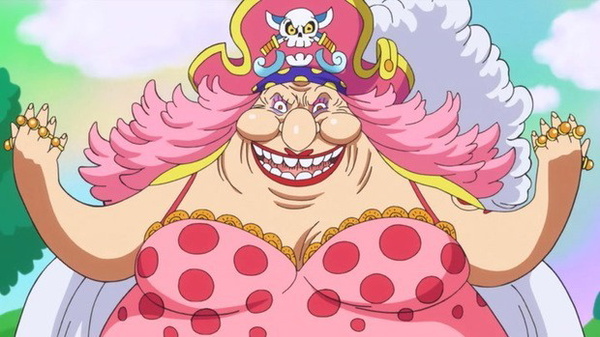 Captain of the Big Mom Pirates, Charlotte Linlin is the only female Yonkou, which means she is considered one of the four most powerful pirates in the world. Matriarch of the Charlotte family and queen of Totto Land, she has the utopian vision of creating a world in which all races can live in peace, without discrimination. However, her relentless efforts to achieve her vision make her the main antagonist of the Whole Cake Island Bow and the Yonkou Saga.
Though initially well-intentioned, Linlin had no control over his staggering strength, fracturing a giant's bones when trying to hit a mosquito in its back, for example. It is by using this violence and even extortion to achieve her goals that she has made several enemies.
She has a dangerous childlike personality, is extremely selfish and completely obsessed with power. Unstable and violent, it has already destroyed countries for simple infractions. Abandoned by her biological family, she built herself a giant family, having 39 daughters, 46 sons and 43 husbands, with several of the marriages taking place motivated by her quest for power.
Abilities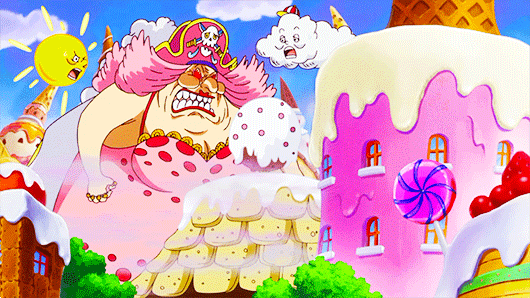 One of the most powerful pirates in the world, Linlin was one of the few people able to stop the dreaded Blackbeard. Your reward has reached 500,000,000, and your influence helps you to be able to gather information easily.
Superhuman strength, endurance and durability

Akuma no mi:

Linlin ingested the Paramecia Soru Soru no mi fruit, which allows him to extract part of the soul of his victims, which may or may not kill the victim instantly, or take a few years of his life.

The ability, however, has no effect on those who are not afraid of it, something very rare.

Special Homies:

Using pieces of her own soul, she created a cloud, a sun and a hat with lives, which are extremely powerful and fight at her side whenever summoned.

Haki:

ela tem domínio de Haoshoku Haki e Busoshoku Haki.