Seven warriors unjustly accused of a crime, marked as sins, and who live like legends that highlight their incredible powers. This is the focus of the anime Nanatsu no Taizai ( Seven Deadly Sins / Seven Deadly Sins ) and also this article: who are the Seven Sins, what are their races/clans and their powers?
So much for those who want to know more about the anime before checking it out, or even for those who already enjoy the anime and want to make sure they are not missing any details. Come with us!
1. Wrath of the Dragon (Meliodas)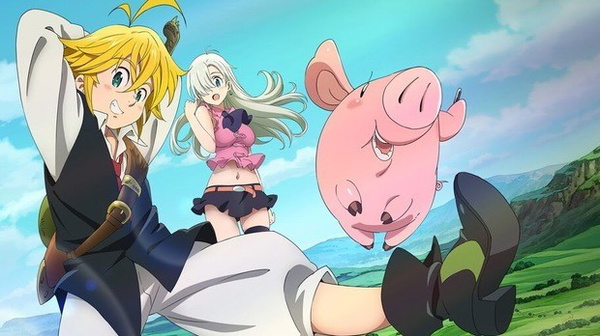 The first character and Mortal Sin already shows us that we should not judge these warriors by the names they take, after all, the small and humorous Meliodas is not exactly the picture of anger. But make no mistake, his size and youthful appearance hide great power, and this one, who is the Captain of the Seven Sins, is already over 3,000 years old!
Meliodas is the first Sin to be found by Princess Elizabeth and, aware of the situation in the kingdom, will help her find the other members of the team. Confident, playful and a bit perverted, Meliodas is also the owner of the Chapéu de Boar bar and is always accompanied by Hawk, his talking pig friend.
His good humor and his always open smile hide great sorrows from a terrifying past, huge family problems and scars that he will carry with him for a lifetime.
Clan: Demon
Age: over 3,000 years
Height: 1.52 m
Powers:
Hellblaze: demonic power to create flames and control devastating black flames capable of nullifying regenerative abilities.

Full Counter: reflective power capable of "returning" blows launched by the opponent.
Sacred Treasure: the Lostvayne Demonic Sword Power
Level: 142,000
2. Serpent Envy (Diane)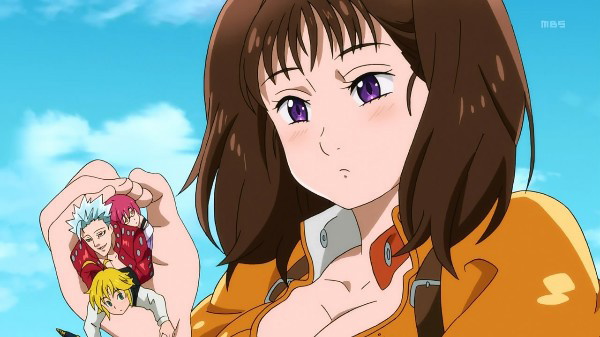 Diane is very nervous, shy and insecure (although she doesn't admit it and sometimes shows a lot of confidence). Anyone who knows her knows she has a short fuse, but her heart is big and she does whatever it takes to save the life of an innocent.
Their powers come from the great connection that giants have with nature, which allows them to manipulate the earth. Also, it has great strength.
In love with Meliodas, she is jealous of any woman who shows interest in the Captain. She ends up becoming Elizabeth's best friend, but is envious of Meliodas' affection for the princess.
Clan: Giants
Age: Approximately 750 years
Height: 9.15 m (Giant size) / 1.65 m (Human size)
Powers: Creation, the ability to shape and control the earth as you please, using the ground to form towers, bend irons, communicate or create weapons. The user can even turn his own body into metal.
Sacred Treasure: Gideon Warhammer
Power level: 8,000, but can reach 48,000
3. Greed of the Fox (Ban)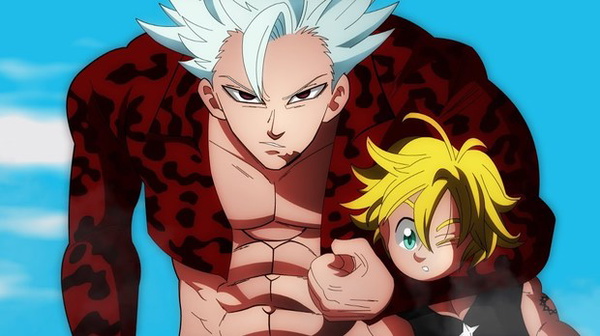 Who represents the sin Greed of the Fox is Ban the Immortal. Don't be fooled by his aggressiveness in fights and his conquering way, Ban is relaxed in everyday life and always puts his friends first. Or second…since your priority is Elaine, the woman you love and would love to hold in your arms.
Tall, slender and with well-defined muscles, Ban still stands out for knowing how to cook very well. Already his immortality makes him have a certain attraction to pain, being seen by some as a masochist.
Clan: Human/Immortal
Age: 43 years
Height: 2.10 m
Powers: Snatch, the ability to pick up/steal objects and even abilities of other creatures without the need for physical touch.
Sacred Treasure: Sacred Baton Courechouse
Power Level: 3,220
4. Sloth of the Bear (Harlequin)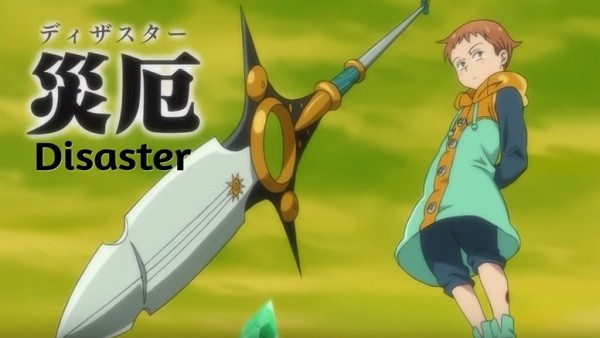 The real name of this Sin is Harlequin, but it is better known as the King, as he is the King of the Fairies and the protector of the Forest of Fairies and the Fountain of Youth within it.
Like Meliodas, King's youthful appearance may lead people to think that this 1300-year-old creature is just a child. Smart, kind and respectful, he cries easily and cares about his friends.
He is secretly in love with Diane and is constantly worried about his sister Elaine.
Clan: Fairy
Age: over 1,300 years
Height: 1.60 m
Powers:
Levitation

Transformation

Disaster: absolute control over life and death, which can turn simple wounds into deadly wounds.

It also makes its user able to manipulate plant development.
Sacred Treasure: Spiritual Spear Chastiefol
Power level: 40,000, but can reach 41,600
5. Goat's Lust (Gowther)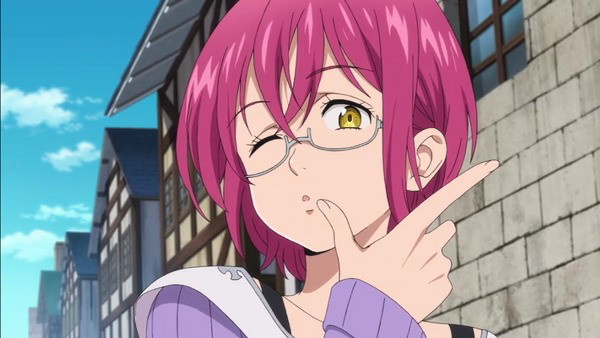 The mysterious Gowther is actually a puppet created by the great Sorcerer. His androgynous appearance is due to the fact that his creator created him with a male body, but with the appearance of the woman he loved.
Unable to have feelings and emotions, he has difficulty interacting socially, but is extremely observant and logical. Still, he seems to be loyal to Meliodas and to be good-natured, always watching the friendship between the captain and Ban to try to understand social interactions.
Clan: Unidentified
Age: 3000+ Years
Height: 1.75 m
Powers: With Invasion, able to manipulate memories and souls.
Holy Treasure: Double Herritt Bow Power
Level: 35,000
6. Boar Gluttony (Merlin)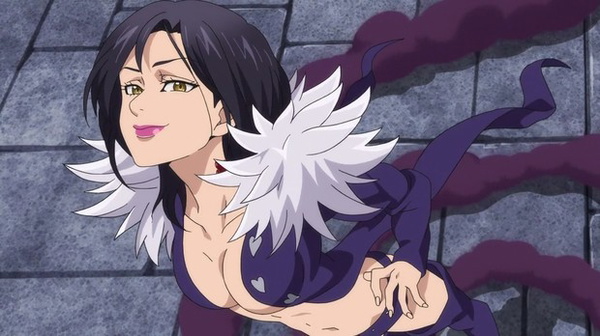 Known as the greatest sorceress in all of Britain, Merlin (her pseudonym, since her name is unpronounceable to humans) generally appears as an attractive woman. Her true form, however, is that of a little girl (but over 3,000 years old).
Although mysterious, she is kind and cheerful, has a motherly side and takes great care of those she loves. Extremely intelligent, he appreciates knowledge to the point of having suspended his time in order to study and learn everything.
She also has a playful side, who enjoys mocking and challenging her friends, but who knows how to be serious at the right times and even lecture the team.
Clan: Unidentified
Age: 3000+ Years
Height: 1.77 m
Powers: Through her Infinity ability, she can keep all her spells active for as long as she likes.
Holy Treasure: Morning Star Aldan
Power level: 4,750 so far, but with undefined maximum range
7. Pride of the Lion (Escanor)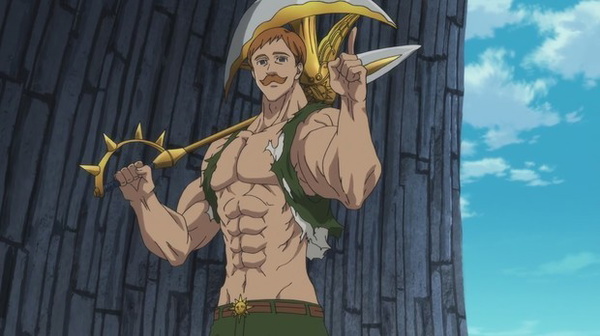 To really get to know Escanor, you'll have to live with him day and night. That's because your personality and powers do change according to the time of day. He's extremely powerful and a bit arrogant during the day, but his power dwindles as the sun sets, making him fragile and submissive at night.
Although he was born a prince of the Kingdom of Castellio, he was disinherited by his parents after his power awakened and unwittingly broke his brother's arm. With his new powers and appearance, he was treated like a monster wherever he went, until he found Merlin (in whom he seems to have a love interest) and Meliodas.
He is described as the strongest member of the Seven Deadly Sins, with his power recognized even by Meliodas.
Clan: Human
Age: 40 years
Height: 1.77 m
Powers: Sunshine. Peaking at midday, this power causes Escanor to radiate intense waves of light and heat that can even melt metal.
Holy Treasure: Rhitta Divine Ax Power
level: can reach 114,000
The alleged crime of the Seven Sins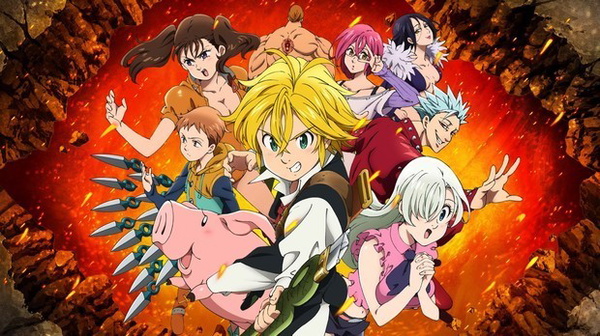 Right at the beginning of the anime, we watch a flashback that shows the moment when several Holy Knights, who protected the kingdom of Liones, were massacred. The suspects are the so-called Seven Deadly Sins, a group also of Holy Knights that would have betrayed everyone's trust.
After the episode, the Seven Sins disappeared. Many thought them dead. Others have made them great legends and truly believe they can return.
Years later, we are introduced to Elizabeth Liones, the third princess of the Kingdom of Liones, who is in search of the Seven Deadly Sins. The reason: she found out that the Holy Knights are planning a coup d'etat to overthrow the king. Suspicious that the past isn't quite as the story tells, she sets out in search of the Seven Sins to help her.