As soon as Goblin Slayer debuted on Crunchyroll, Globin Slayer caused controversy for his scenes of extreme violence. But the controversy caused curiosity for this seinen anime, and those who went to meet it ended up enjoying the story and the mixture of an RPG culture that brings to battle scenes a mythology full of fun and exciting moments.
Goblin Slayer

Characters
1. Goblin Slayer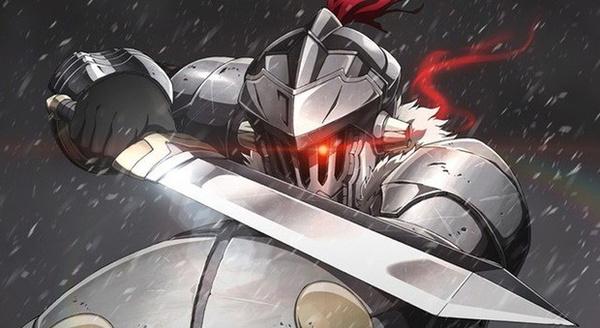 Since childhood, this character dreamed of one day becoming an adventurer. When he was ten years old, his best friend travels to the city for a few days, the two fight because he can't go too. That same night, the village where they lived is massacred by goblins. He is eventually saved by a rhea, a goblin assassin who becomes a master and mentor, and with whom the traumatized boy trains for the next five years.
Main character of the anime/manga/light novel, he becomes an adventurer with an experience that placed him in the Silver ranking, one of the highest. To fulfill his sole objective of killing goblins, however, he opts for the functionality of his armor, rather than the vanity that could make his attire and weapons "more worthy of a silver-ranked adventurer".
For this reason, he is often ridiculed for his dirty leather armor, his cheap-looking helmet, and the fact that he is always dirty. But their choices are motivated by the fact that goblins have an exceptionally developed sense of smell, which enables them to smell the metal scent of clean armor easily.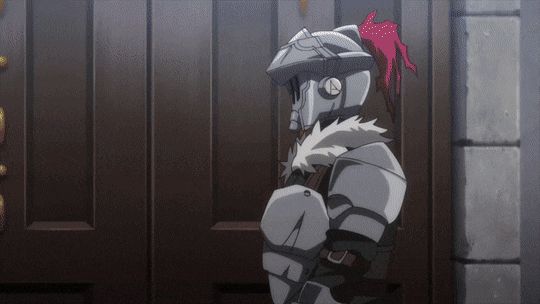 His devotion to the extermination of goblins causes him to misunderstand all social norms and perceive the affection of others around him. But he's a kind person, and the only thing that puts him above his obsession with killing his opponents is protecting those in need, be it his comrades in battle or unknown civilians at risk.
Powers: Unlike some of the adventurers, the Goblin Slayer has no superhuman abilities. On the other hand, he is a powerful fighter, an extremely skilled archer and his excellent physical condition provides him with endurance and heightened senses. In addition, he is very smart, a great strategist, and has a great deal of knowledge about goblins.
Among his different artifacts to fight the goblins, however, he has a magical item, the Ring of Breath. Found by the Goblin Slayer in its first year as an adventurer, this ring allows its wearer to breathe in conditions that would normally be impossible, such as underwater or buried by an avalanche.
2. Priestess
The anime's second protagonist, the Priestess is an orphan girl who was raised in a temple in the midst of the priesthood, along with other children without a family. When she decides to leave the place to follow the life of an adventurer, she ends up almost being raped and killed by the goblins in her first mission, but is saved by the Goblin Slayer. After that, she starts to accompany him on his adventures, becoming the first member of his group.
Known for her kindness and the ease with which she makes friends, the 15-year-old seems like the opposite extreme of Goblin Slayer, but ends up getting along with him.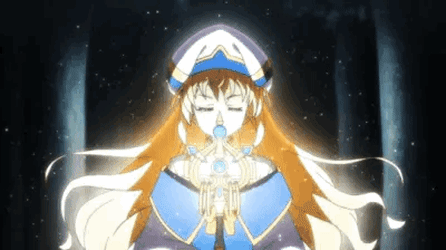 Powers: The Priestess possesses so-called Miracles, powers bestowed on her by Mother Nature. In addition to having more miracles than those of her age, she still uses them in combination with a combat strategy that has proven to be very useful in battle, especially considering that she can only use three of her five miracles per day. The miracles are:
Holy Light – The intensity of this light temporarily blinds opponents.

Minor Healing – Heals minor wounds.

It has no use against poisoning or death.

Protection – Creates a magical barrier that can be used as a kind of giant shield or to trap enemies.

Purify – Remove impurities from people or items such as water or air.

It was once used by the Priestess to turn a goblin's blood into water, but such action is considered a transgression against Mother Nature.

Silence – Freezes the noise, which also prevents, for example, the opponent from casting spells.
3. Elf archer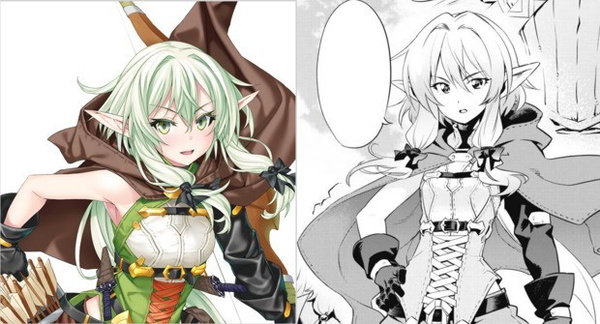 This adventurer is a 2000 year old elf, an age group considered young among elves. Member of the group of adventurers Goblin Slayer, is a warrior ranked Silver.
She is known for her explosive temper, which can get worse when she consumes alcohol. In her first mission against the goblins, she demonstrated her ingenuity about the worst aspects of this battle, but her courage drove her to continue in battle.
His desire to dismiss the goblins in the midst of fights with other seemingly more dangerous creatures often frustrates the Goblin Slayer, but they become friends and he protects her, as he does the rest of his group.
Powers:
Archery skill with extreme precision

Perception for traps

great agility

Increased hearing thanks to its large elf ears

Elvish speech and the common tongue
4. Dwarf shaman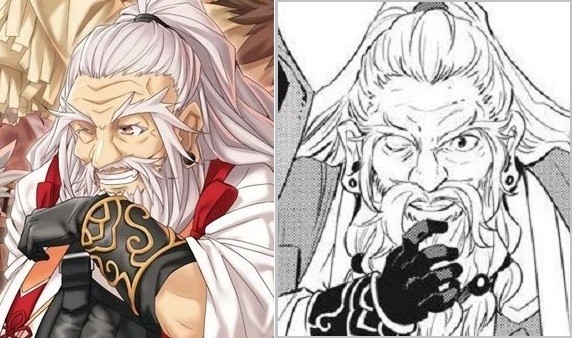 The Dwarf Shaman is one of the characters responsible for the comic scenes in the anime. He even enjoys teasing the Elfa Archer, but he also acts as an advisor to the young woman.
According to him, his motivation for becoming an adventurer was to try exotic flavors around the world that he could combine with his fiery wine. Although not very tall, it is extremely strong. It is capable of casting up to four spells per day.
Powers: Some of the main spells you can cast are:
Stone Explosion – This enchantment increases the size of stones and fires them quickly.

Strength – Spell used to quickly dry concrete.

Bind – Used to trap a fleeing goblin.

Stupor – The Dwarf Shaman uses this spell after spraying his fire wine into the air, forming a fine mist that he enchants to quickly get anyone who aspires drunk to the point of knocking opponents unconscious.

Stone/Metal Barrier – Used to enchant a stone or metal floor and turn it into a protective wall.

Fear – Spell used to control a goblin's emotion from illusion magic, leaving the opponent emotionally defenseless.
5. Lizard Priest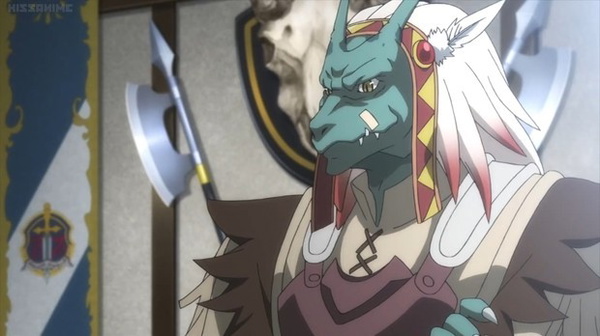 Tokage Souryo is a lizard man, with a green skin and horns on his head. Underneath his intimidating appearance, however, he is polite and respectful and is very concerned about nature.
As a priest, he is also capable of using magic, being able to do up to four spells a day, in addition to using so-called Miracles. Furthermore, it is extremely strong, has great fighting skills and is resistant to poisons.
Powers: The miracles it makes use of are:
Sword Claw – With a fang as a catalyst and a brief prayer, it is able to transform its prey into a powerful blade.

Refresh/Refresh – Healing spell.

Dragontooth Warrior – With multiple fangs as catalysts, he is able to summon a skeleton lizard to fight on his side.

Partial Dragon – Spell used to increase the Lizard Priest's strength.

Communicate – Using the powers of his ancestors, he is able to communicate and understand another person in a different language, telepathically.
6. Farmer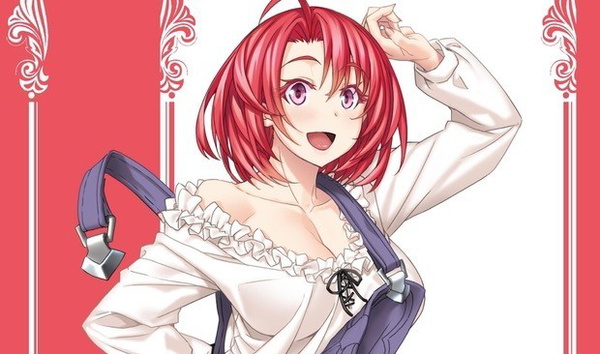 A childhood friend of the Goblin Slayer, she had taken a trip into town the night of the massacre in the village where they had lived when they were children. After losing most of his family to the goblins' attack, he moves in with his uncle on a farm.
Goblin Slayer spends five years training with Burglar and returns to the village, where he lives on the Farmer's uncle's farm. Five years later, he's already a Silver ranked adventurer, and she's still worried about finding the friend she remembers in him.
As he reconnects with his friend, he begins to develop a romantic interest in him. For this reason, he is jealous of his new adventure partner, the Priestess, as well as of the Guild Girl, who also shows an interest in the adventurer.
7. Guild girl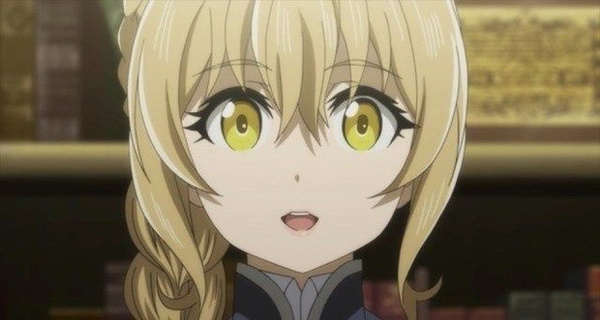 She is the receptionist responsible for passing on the Guild's quests or contracts to the adventurers. Concerned about the villages and the growing danger that goblins pose, she is extremely upset when more experienced adventurers don't take goblin-related jobs for payment alone.
For that reason, he has great respect for Goblin Slayer. Extremely beautiful, she is tired of hearing other adventurers bragging about their work to get her attention. Soon, his interest ends up turning to the quiet and discreet way of the protagonist.
8. Lady of the sword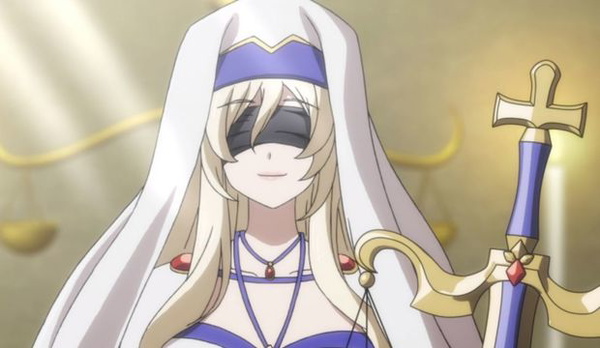 Formerly known as High Priestess, she was once a Gold ranked adventurer, until she was captured, tortured and raped by goblins. Ten years ago, he made history after defeating the Demon Lord along with five other adventurers.
When she stopped being an adventurer, she went on to serve as Archbishop of the Supreme in the Temple of God's Law. His goblin nightmares abate after meeting the Goblin Slayer, for whom he harbors unrequited feelings. His position today gives him political and religious influence.
Powers: In addition to being a skilled cartographer, the Lady of the Sword also has the power to use Miracles. Are they:
Resurrection – Miracle used to recover from major wounds.

To do this, she sleeps with the injured person and a virgin.

You've already used this miracle with the Priestess and the Goblin Slayer.

Protection – Creates a powerful magical barrier whose protection can extend to your allies.

Holy Light – Creates a light whose intensity temporarily blinds opponents.

Appraisal – Although she is blind, this miracle gives her the temporary power to check the properties and value of different items.
9. Witch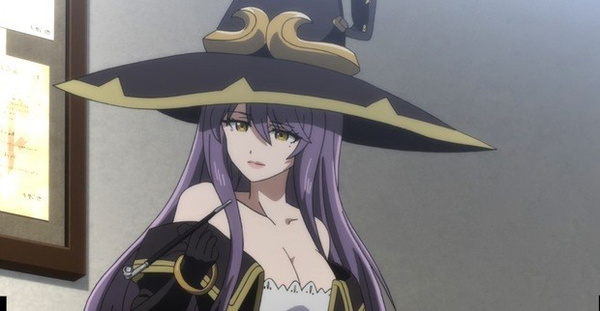 This Silver ranked adventurer is part of a group of adventurers formed only by her and the Lancer. She usually plays games of a sexual nature, but her humor with it does not prevent her from being affectionate and considerate with those around her.
Although he is not part of the Goblin Slayer group of adventurers, he seems to get along well with the warrior, having already helped him on missions.
Powers: With great knowledge of magic, is able to cast spells such as:
Inflammarae – She uses this spell that creates fire to light her pipe.

Missile dodge – Generates an invisible flow to ward off non-magical projectiles.

Give Fire – Envelops the opponent's weapon in fire after it recites the words "Alma … Inflammare … Offero".
10. Lancer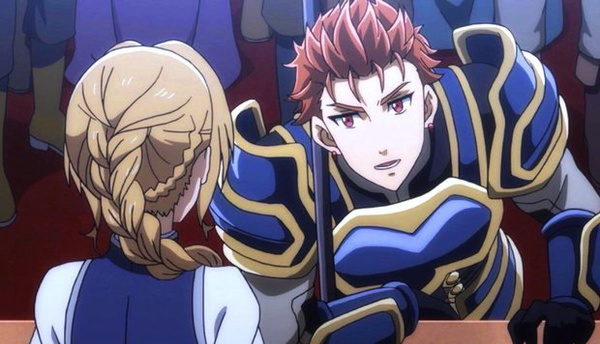 The Sorceress's adventure partner, Lancer is a Silver ranked adventurer. Confident in his fighting skills, he tends to single them out to present himself as a brave warrior, when he wants to catch the attention of girls (mostly of the Guild Girl).
Despite his showy manner, he has a sense of fairness that motivates him to always do what he considers most right, regardless of the financial gain of the mission. In addition, it takes care of those in need and has already helped beginners in weapons training.
Powers: As his name suggests, he is extremely skilled with the spear. He is able to use magic, but can only do two spells a day.
11. Burglar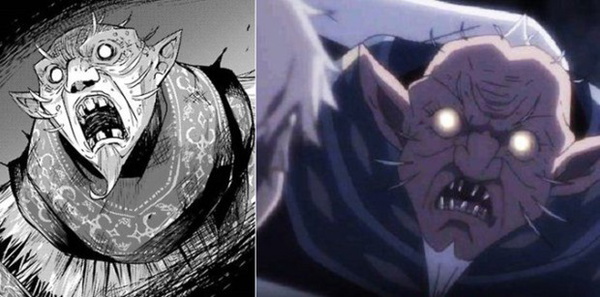 Also known as the Voyager, Burglar saved the Goblin Slayer's life the night of the massacre in his village. After that, he became the young man's master and mentor, training him in a cave to become an adventurer.
Though it takes a cruel and unkind way to pass the heavy training on to a still very young Goblin Slayer, Burglar saved and helped the boy without asking for anything in return.
Powers: He is a skilled fighter and uses his creativity to use any available resource to defeat his opponent.
12. Maga do Arco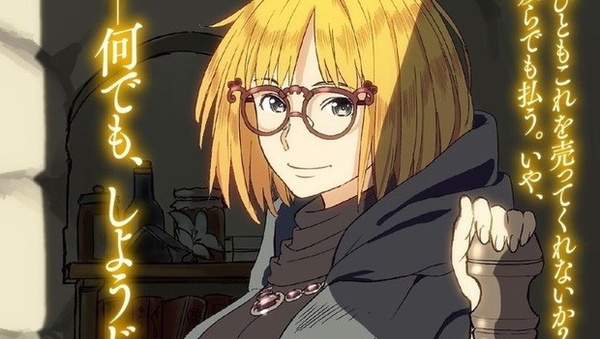 We know Maga do Arco only later in history. And so far, it has only been featured in the light novel and manga.
A great scholar, she is tasked with reviewing information about goblins in the Monster Manual. To help her research, she hires the Goblin Slayer. Dedicated to her research, she has even dissected a goblin.
Aware of her beauty, she even tricked adventurers who asked for her body in exchange for something. She tried to do the same with the Goblin Slayer, but was impressed and pleased to find that the warrior's only interest was to gain more knowledge about the goblins, without ulterior motives.
13. Noble fencer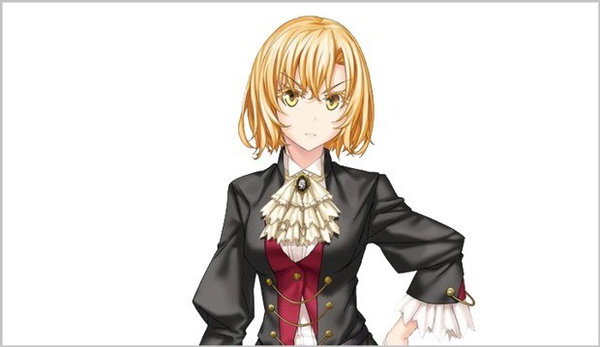 This character was featured in the manga and light novel, but in terms of animation, we'll only know her in Goblin Slayer: Goblin's Crown , an OVA (Original Video Animation – an animation format launched directly into the video market) released in theaters Japanese in February, but still without a confirmed debut date in Brazil.
This young woman left her noble family to devote herself to the life of an adventurer. Innocent, she thought she and her group would quickly reach Gold or even Platinum rankings. However, she went through a traumatic experience with the goblins that left her feeling discouraged, as well as remaining in the Porcelain ranking.
Powers: In addition to using a sword and aluminum dagger in his battles, he is able to cast lightning, a spell he learned as part of a family tradition.
14. Rei Goblin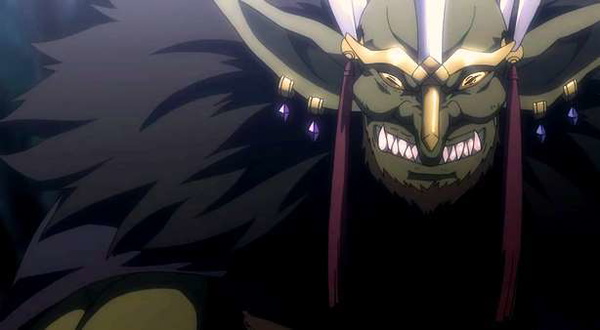 One of the main antagonists, this goblin used his skills to survive various conflicts with adventurers, and his leadership ability to reach a position of command of a large group of goblins. Among his kind, he would be the goblin's platinum rank equivalent.
It shares a trauma similar to that of the Goblin Slayer, since he saw his nest being slaughtered by an adventurer when he was still a child. Unlike the protagonist, however, he doesn't care about his group and sees its members only as expendable resources that can be used in his revenge plan.
Powers: Extremely intelligent, able to make ingenious and ambitious plans. Although he has no magical powers, he uses his above-average strength to swing the ax that has become his trademark. Furthermore, he is able to speak the goblin language and the common language.