As in many other cases, Fairy Tail started out as just a manga, but after that huge success it quickly became one of the biggest in Japan! Such popularity prompted a Fairy Tail anime to be created, debuting in 2009, three years after the first manga was published.
It's true that Fairy Tail has many points of interest, but one of the things that anime fans like the most are the couples that appear throughout the story. The very different personality and the way they relate, make no one indifferent to these pairs.
Fairy Tail Couples
10. Romeo and Wendy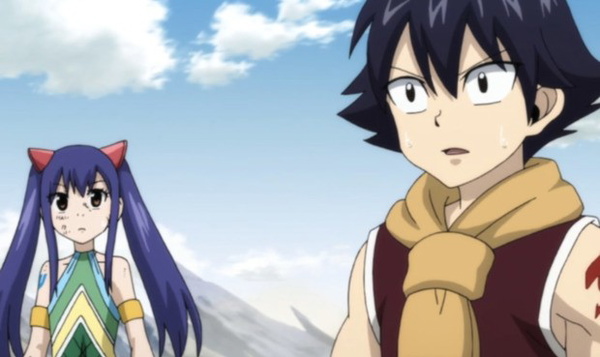 This is the youngest couple on our list, but despite being just kids they are one of the best duos in the entire anime.
Wendy despite being very powerful and a dragon slayer (a scary title), she is super polite and very cute. Romeo however is a fire sorcerer!
Without a doubt that together they make a well-loved couple, and we can see from the amount of fanfics that exist on the internet, they are one of the most popular among fans.
9. Happy and Carla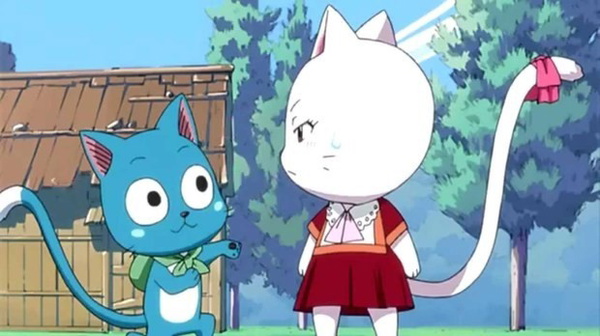 Without a doubt Happy and Carla are one of the most dysfunctional couples in the anime and for many people, they don't even qualify as a couple!
Everyone knows that Happy is completely in love with Carla, but despite that he is not always reciprocated in the same way.
But after much insistence they ended up forming an almost inseparable duo! Another thing that works in favor of these two is their super sweet appearance!
8. Sting and Yukino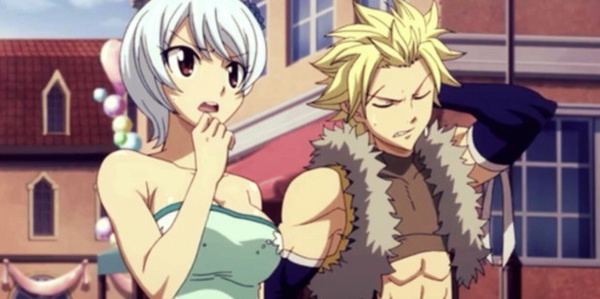 This is a somewhat controversial choice as not everyone will agree with the fact that we think Sting and Yukino are one of the best couples in the anime.
Sting is overly concerned and protective of Yukino, something that is reflected in the way the two characters relate.
In addition to all that Sting and Yukino belong to the same house, that is, this seems to be a couple that really has everything to go right!
7. Elfman and Evergreen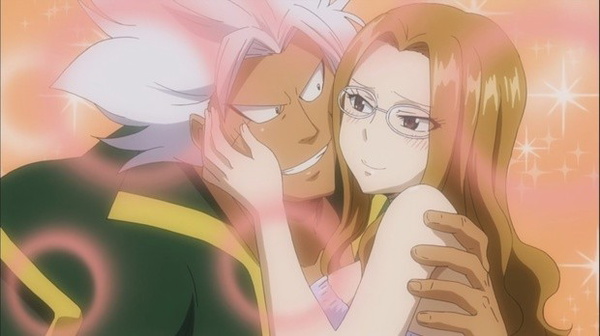 Despite their apparent differences, Elfman and Evergreen have a lot more in common than you might think, and one of those things is actually the chemistry between the two.
It's pretty obvious that Evergreen likes Elfman and everyone already knows that the big guy also has pretty strong feelings for his partner.
All this dynamic and the way the two relate make them one of the most perfect couples in Fairy Tale and that's why they deserve the sixth position on our list.
6. Bacchus and Cane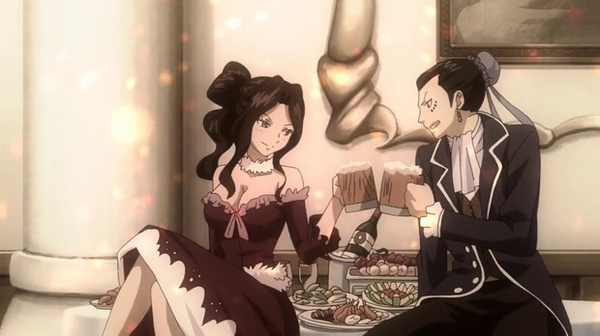 This is one of the most cartoonish couples in the anime. That's because Bacchus and Cana have pretty much the same personality!
They are extremely powerful and capable of giving immense work to anyone who crosses their path.
Another detail of these two characters is that they both love to drink too much, something that provides a lot of fun for anime viewers.
5. Zeref and Mavis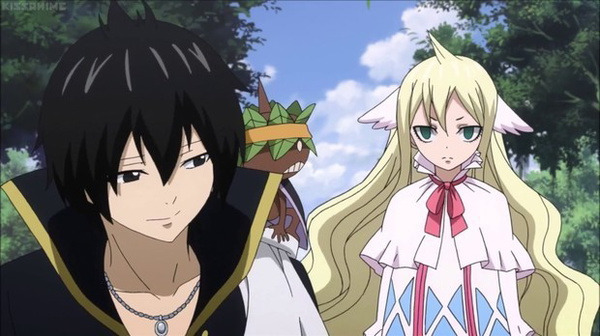 This is one of Fairy Tail's most iconic duos, Zeref and Mavis are longtime friends and it's clear that they both respect each other in a fraternal way.
The dynamic of this couple is very caricature and that's what makes them two characters so interesting and makes their relationship one of the most special in the anime.
Above all, Zeref and Mavis represent everything true friendship means, and that alone makes them both worthy of being on the list.
4. Gray and Juvia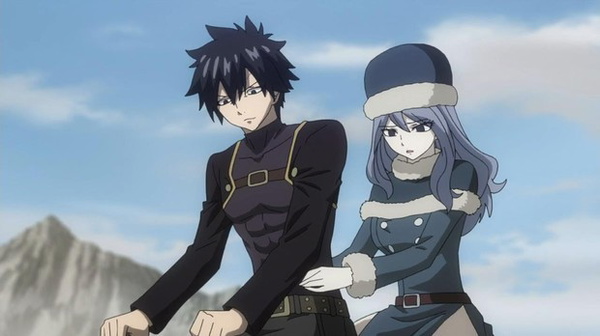 It is quite clear that Juvia is completely crazy about Grey, something that ends up being represented as an obsession with the character.
Admittedly, this is sometimes a little bizarre, but the way the two relate turns out to be extremely sweet and very loving.
Gray takes a while to realize that Juvia is totally obsessed with him and that only happens when Ezra mentions this subject.
3. Gajeel and Levy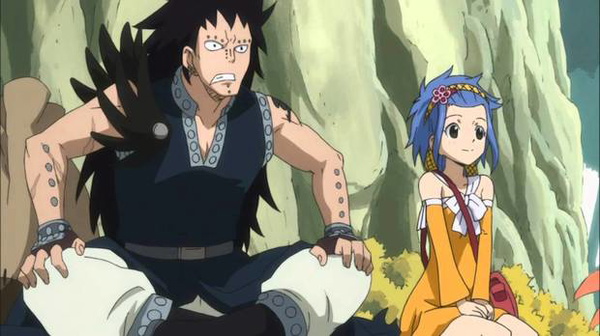 This couple represents one of the biggest clichés in fictional pieces, however and despite being something obvious it doesn't make them less interesting.
In fact Gajeel and Levy are one of the funniest and cutest couples in the anime. Gajeel is a muscular and strong guy, while Levy is a fragile and studious girl.
In fact, in a battle with Capricorn, Levy ended up admitting the love he feels for Gajeel, one of the most iconic moments of this couple.
2. Jellal and Erza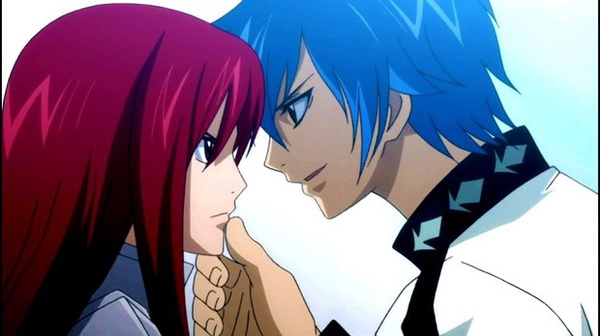 Probably one of the most beautiful and pure relationships in Fairy Tail, the love that the two feel for each other is very strong and this can be seen throughout the story.
Both Jellal and Ezra have been romantically related since childhood and both were slaves in their past, but the love was very strong, so that the less good moments left everything to lose.
Undoubtedly the couple with the most meaning in the anime and one of the favorites of all fans, that's why they deserve a place on this list!
1. Natsu and Lucy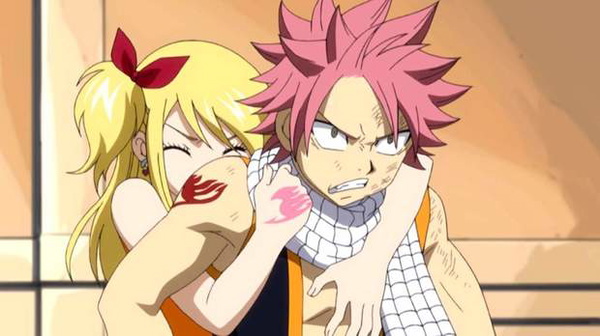 This is without any doubt the main couple of Fairy Tail . Natsu is a real prince and Lucy his dear princess.
Their love is so special that even Hiro ships them ! Natsu always puts his life on the line to make Lucy happy, saving her many times.
In fact, Natsu has already saved her in almost all circumstances, including from the Celestial Spirits. Without a doubt, this couple deserves the first place on our list!